JAD
Regular price
€310,00 EUR
Regular price
Sale price
€310,00 EUR
Unit price
per
Sale
Sold out
The Rust Silver Cuff is one of the most impressive pieces of our RUST & co. collection.
It is a wide silver cuff with a strong presence. Its textured surface is similar to the one of a rusted piece of iron with small, casual, cracks on the borders. These apparent imperfections give it an unconventional beauty and, together with the simple lines of its design makes it a statement, long-lasting piece. A good match for the cuff are the RUST earrings of the same collection.
The main feature of Rust & co. are the irregular surfaces which we like to use. We love to preserve the feeling of the strenght of the natural forces that made the silver. 
The cuff is totally handmade in our workshop, from melting the silver to the very last finishing, so the detils of each piece will differ a bit from what you see in the picture. Its irregular, not catching surface is typical of our works. Being raw and edgy is a characteristic of this statement cuff but it has been accurately finished to allow the best of wearability.  
The cuff is made of sterling/925 silver and its beautiful, slightly witish color is obtained with a special treatement of the silver, a totally natural process. It will gradually wear off on the edges and the process will progressively give a more shiny finishing to the whole piece. It comes in an average sizes, fitting wrists 

As said, the RUST Cuff is completely handmade and each piece will have its unique, small differences. We use recycled silver as much as we can, to reduce the environmental impact of our work and for ethical reasons. Recycled silver has exactly the same characteristics and value of mined silver but it is obtained from old jewelry or silverware. From our personal point of view, it adds value to the jewelry we make.
Details:
Made of oxidized sterling 925 silver and zircon.
Dimensions: width inc. 2.15 (cm.5.5)  S/M size, fits wrists from 6" to 7.5" (cm.15 to 19.5 approx)
Measures may vary a little, as every piece is individually handmade.
Custom duties are not included. Extra UE customers may have to pay local duties.
Share
View full details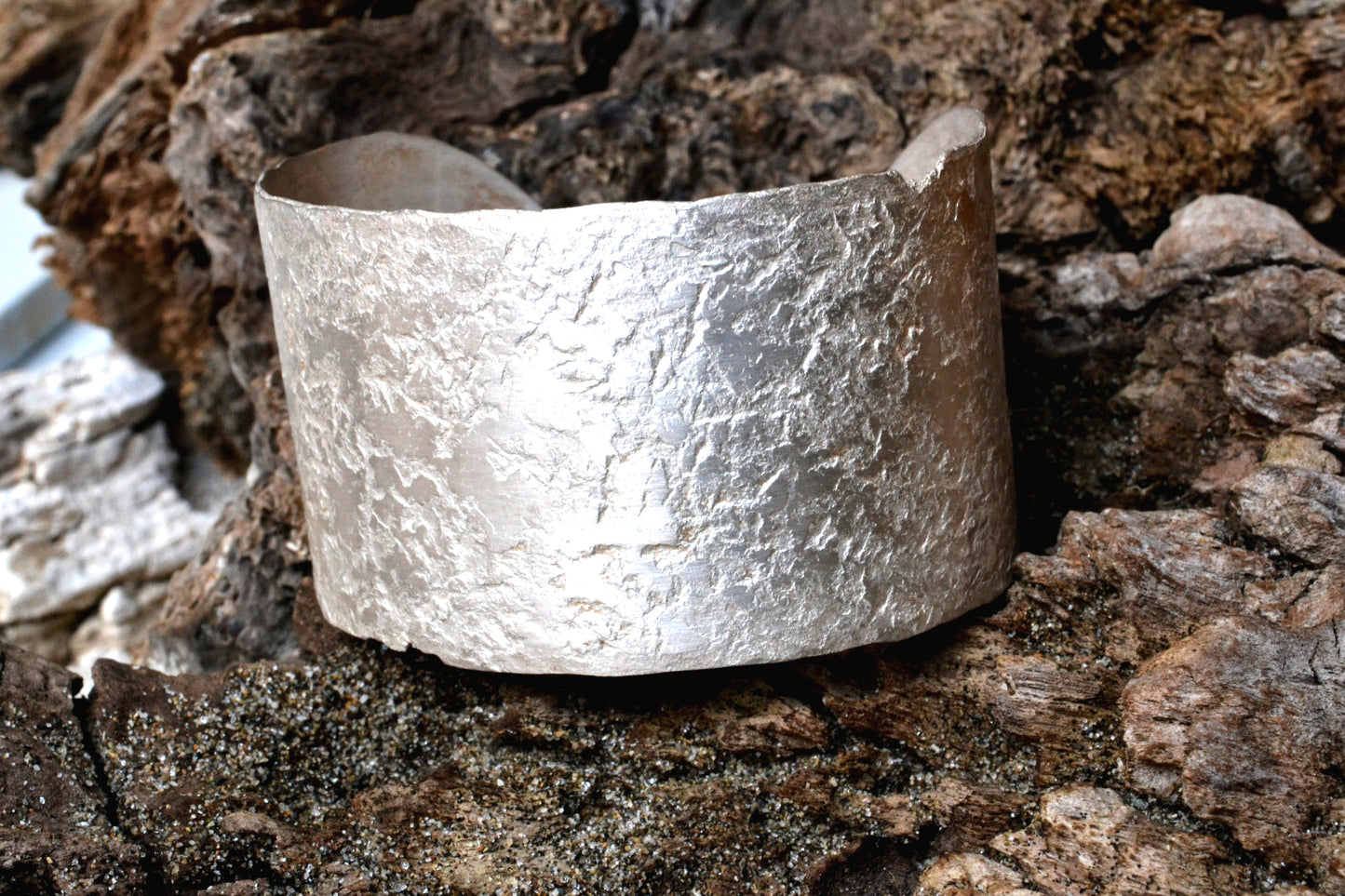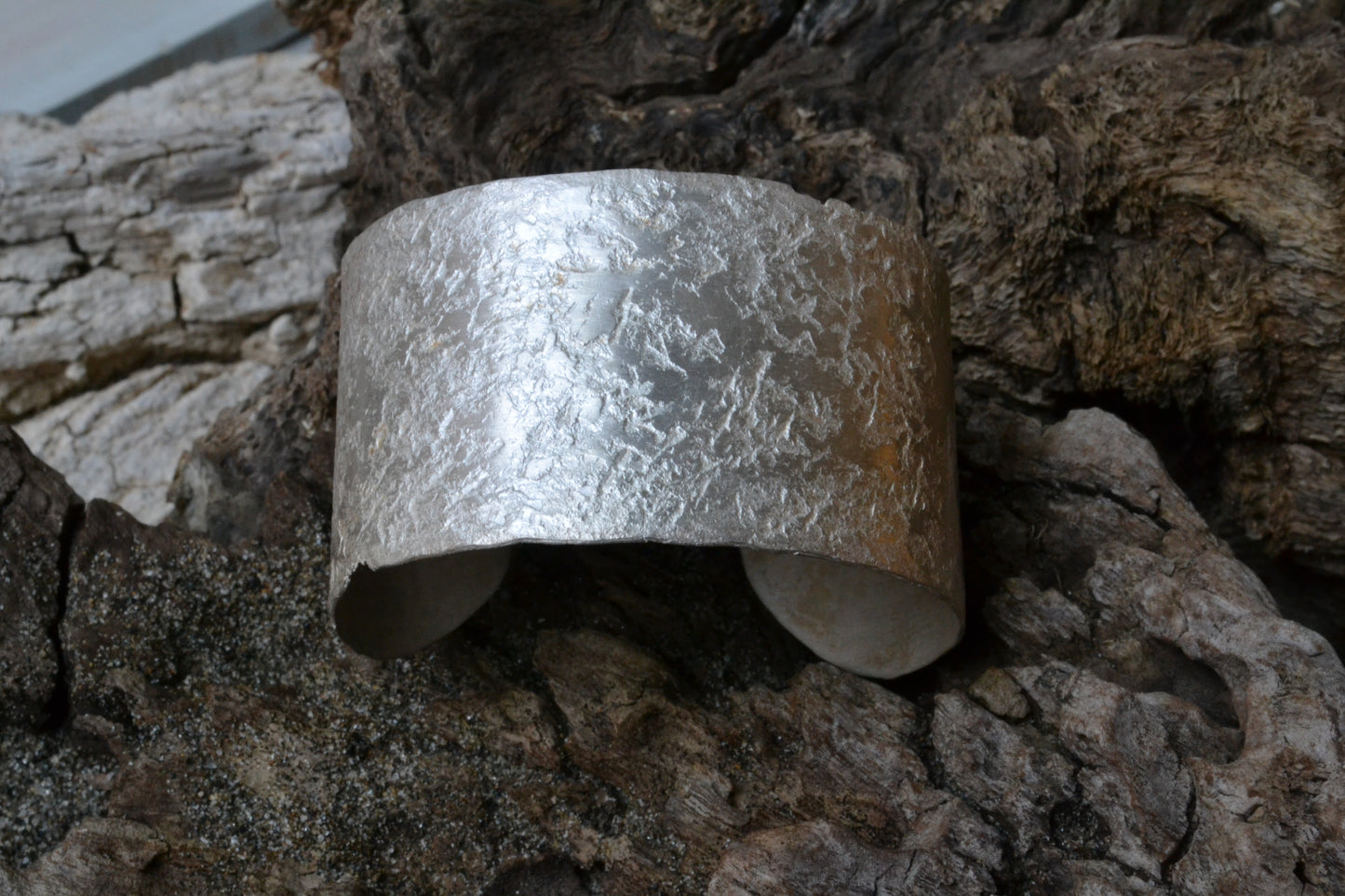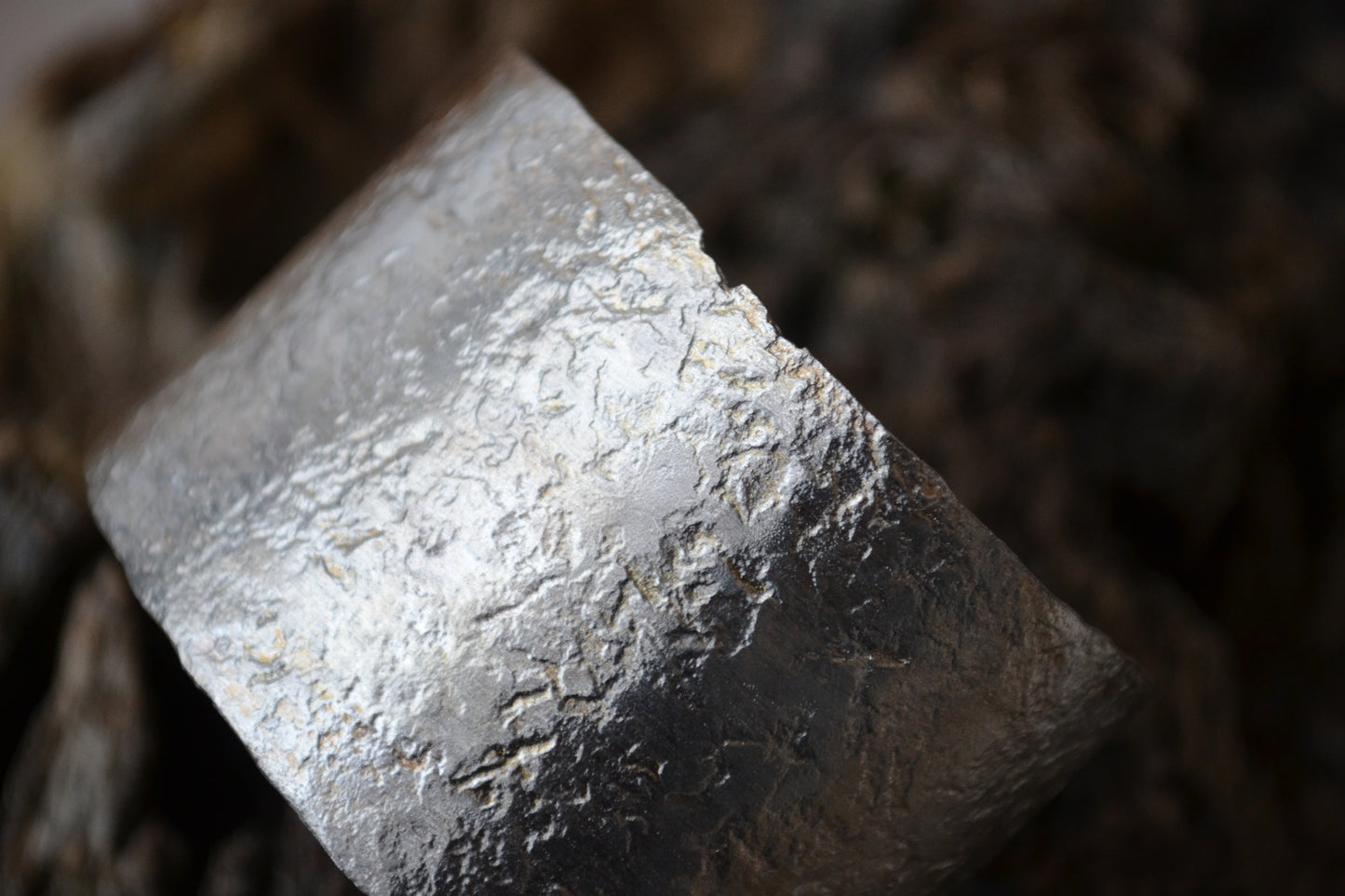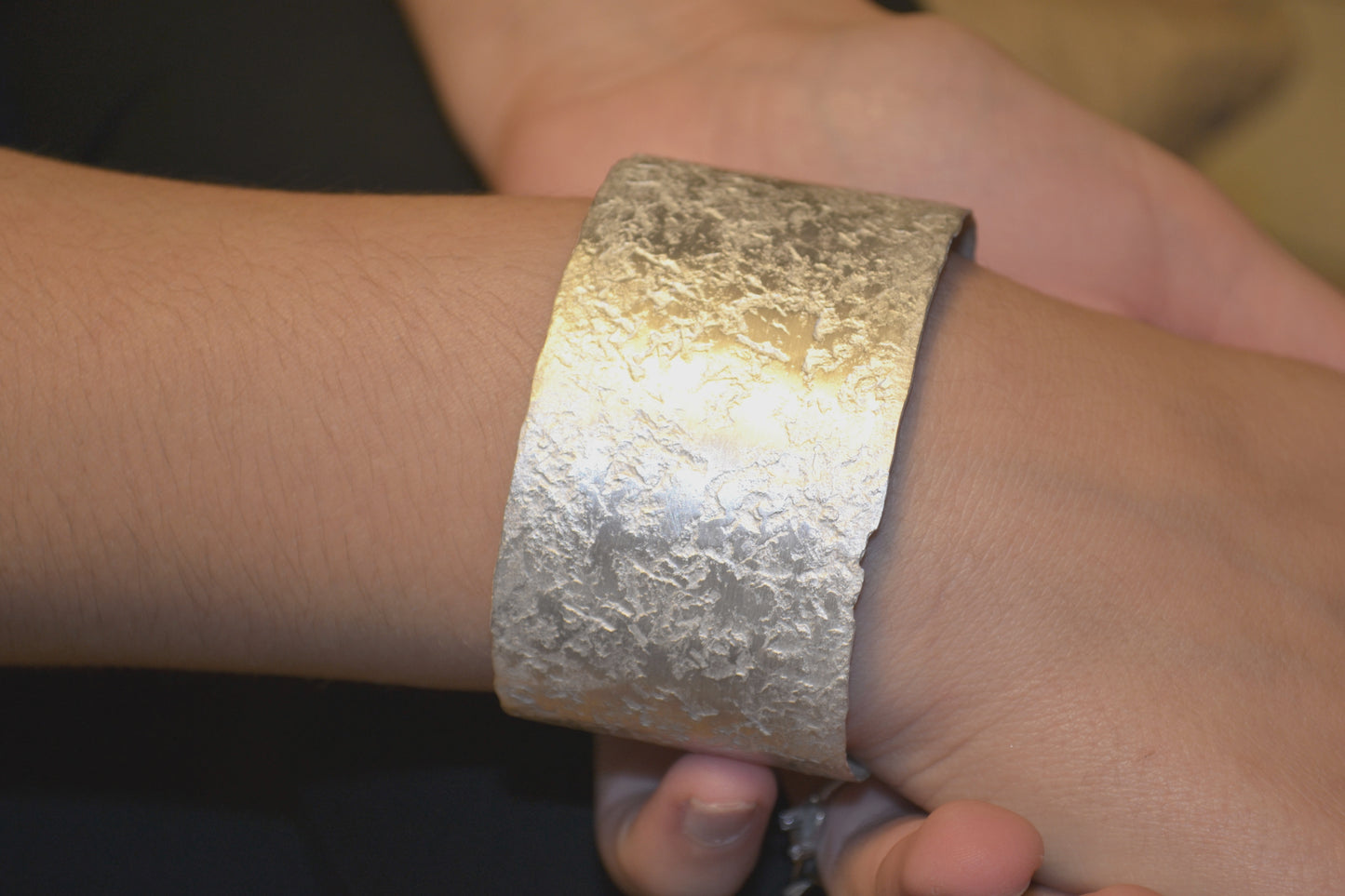 Subscribe to our newsletter
Once a month, we will share stories of creativity and hikes, thoughts and experiences. New things that we made and - every now and then - some special offers for those who love our jewellery and textiles.