JAD
Regular price
€255,00 EUR
Regular price
Sale price
€255,00 EUR
Unit price
per
Sale
Sold out
Hills Under the Moon is the only piece of the Layers of Nostalgia collection without darker parts, only simple silver, a stretch of copper and a moonstone.
Imagine an expanse of hills under the full moon: even if there are shadows, what you see more, what you notice and will remember is the light. Your mind will memorize the silvery, clear landscape, enhancing how well you can see and how peaceful and different it looked from the same landscape during the day.
Autumn evenings in Central Italy may bring some mist but if the day was clear and cold, the night will be neat, with a bit of a sharp touch of the first cold of winter. Hills Under the Moon tells of one of these clean, magical nights enlightned by the full moon.
The pendant is made of  silver and copper, using several layers of the two metals. As it was imagined in October 2020 and made in autumn 2021 it is dated "October 2020/21".
It comes with its handmade chain and an s-shaped elegant clasp.

It has been built to last but it is more delicate than industrial jewelry. We have applied a protective product on the surface to preserve its colours but they will slightly change somehow over the time as part of a natural process.
We use recycled silver as much as we can, to reduce the environmental impact of our work and for ethical reasons. Recycled silver has exactly the same characteristics and value of mined silver but it is obtained from old jewelry or silverware. From our personal point of view, it adds value to the jewelry we make.
Important: you may delicately polish the piece with a conventional silverware cloth.
 🤍🧡  
Details:

Made of sterling 925 silver, copper and a cabochon labradorite
Width: in. 1.7 (cm.4,4)
Height: in. 1.15 (cm.2,9)
Chain length including pendant and clasp: in.15.7 (cm.50)
Clasp: in.1.1x0.9 (cm.2.8x2,4)
Custom duties are not included. Extra UE customers may have to pay local duties.
Share
View full details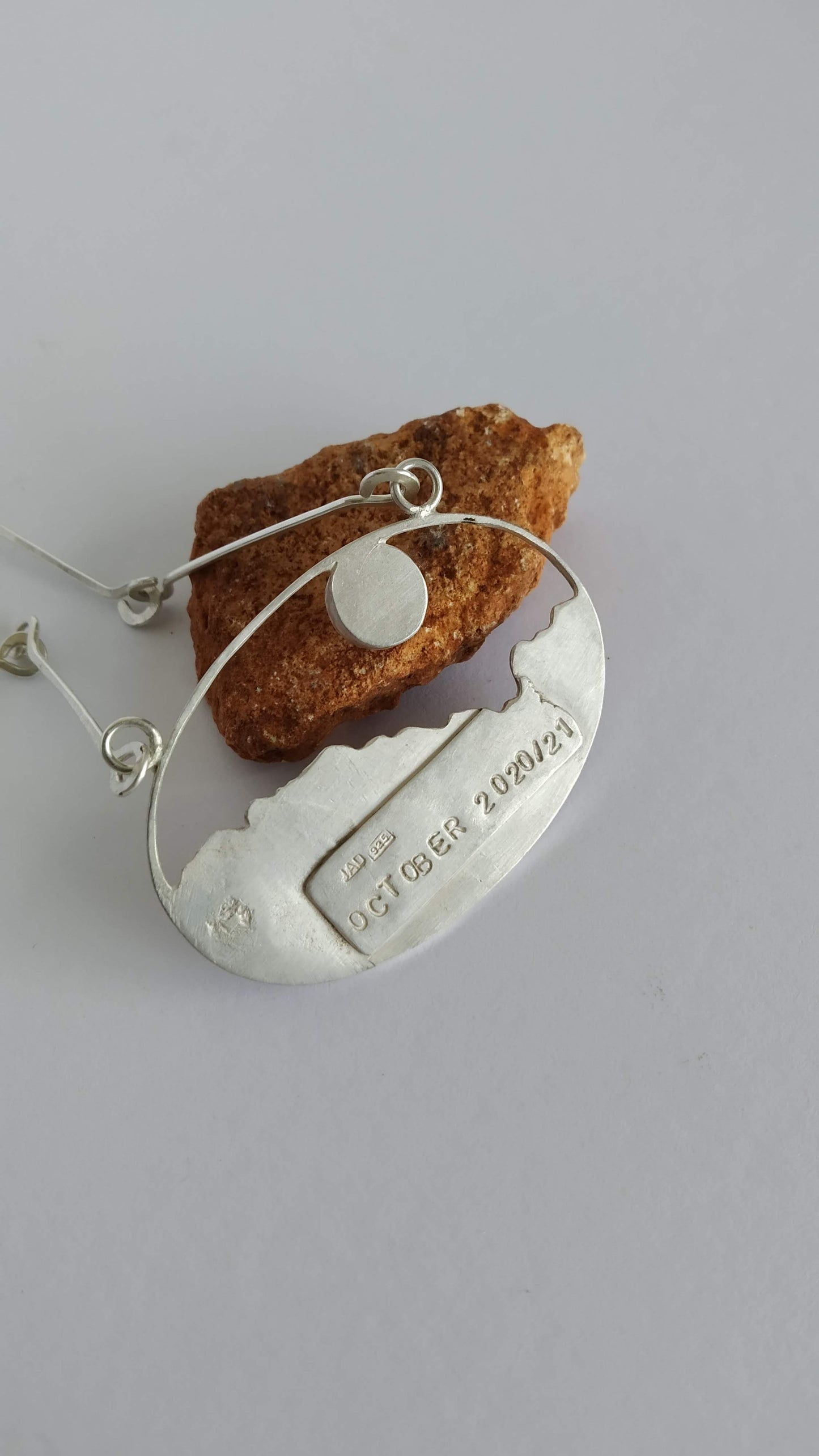 Subscribe to our newsletter
Once a month, we will share stories of creativity and hikes, thoughts and experiences. New things that we made and - every now and then - some special offers for those who love our jewellery and textiles.