JAD
Regular price
€250,00 EUR
Regular price
Sale price
€250,00 EUR
Unit price
per
Sale
Sold out
Our Italian village is on the top of a hill facing the end of a wide valley. On the other side of the valley there is Mount Cetona which, in the area, is simply called The Mountain.
The Mountain, with the cultivated fields at its feet is the unbeatable protagonist of every sunset. With its colors and shadows that change with the seasons, a bit of snow on top sometimes, a "hat" of clouds when the weather is about to be bad and some snow when it gets really cold.  
Small lights dot its sides during the nights but until few decads ago, the Mountain was a dark space overlooking the valley with its strong presence.
So The Mountain pendant of the Layers of Nostalgia Collection is a tribute to this silent giant. It is made of silver, oxidized silver and copper, with several layers of the two metals saldered on a textured plate of silver. The plate is set on a hidden structure to preserve the cleanliness of the design.
The Mountain was the third piece of the collection, made last autumn, and it is dated  "October 2020".
It comes with its handmade chain and an oxidized s-shaped elegant clasp.

It has been built to last but it is more delicate than industrial jewelry. We have applied a protective layer on the surface to preserve its colours but they will slightly change somehow over the time as part of a natural process.
We use recycled silver as much as we can, to reduce the environmental impact of our work and for ethical reasons. Recycled silver has exactly the same characteristics and value of mined silver but it is obtained from old jewelry or silverware. From our personal point of view, it adds value to the jewelry we make.
Important: you may polish the piece with a conventional silverware cloth, taking on account that the darker parts may fade if you rub them.
 🤍🧡 
Details:

Made of oxidized sterling 925 silver and copper
Width: in.2.12 (cm.5.4)
Height: in.1.2 plus 0.16 for the small loops (cm.3,1 plus cm. 0.4 for the small loops)
Chain length including pendant and clasp: in.19.7 (cm.50)
Clasp: in.1.1x0.7 (cm.2.7x1.8)
Custom duties are not included. Extra UE customers may have to pay local duties.
Share
View full details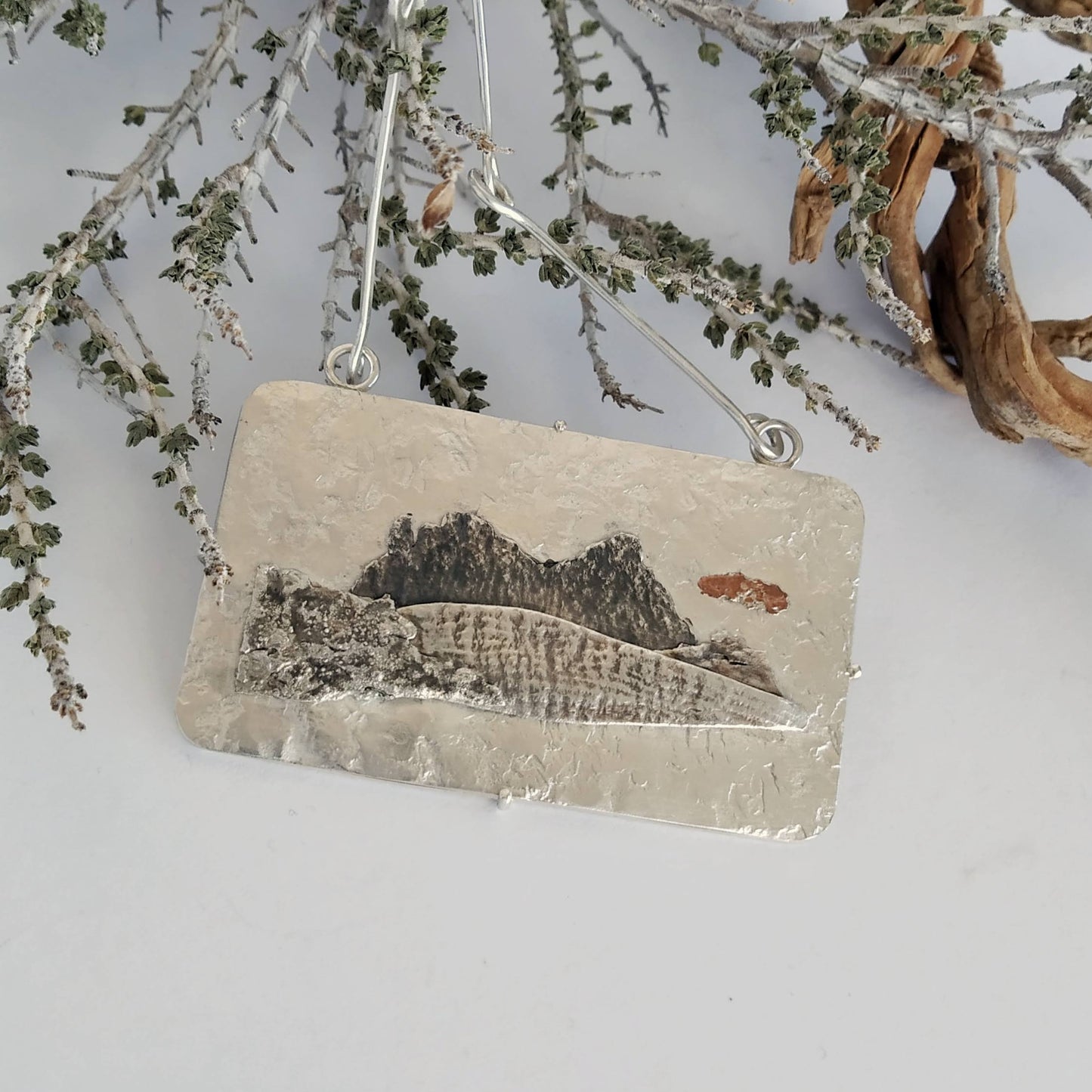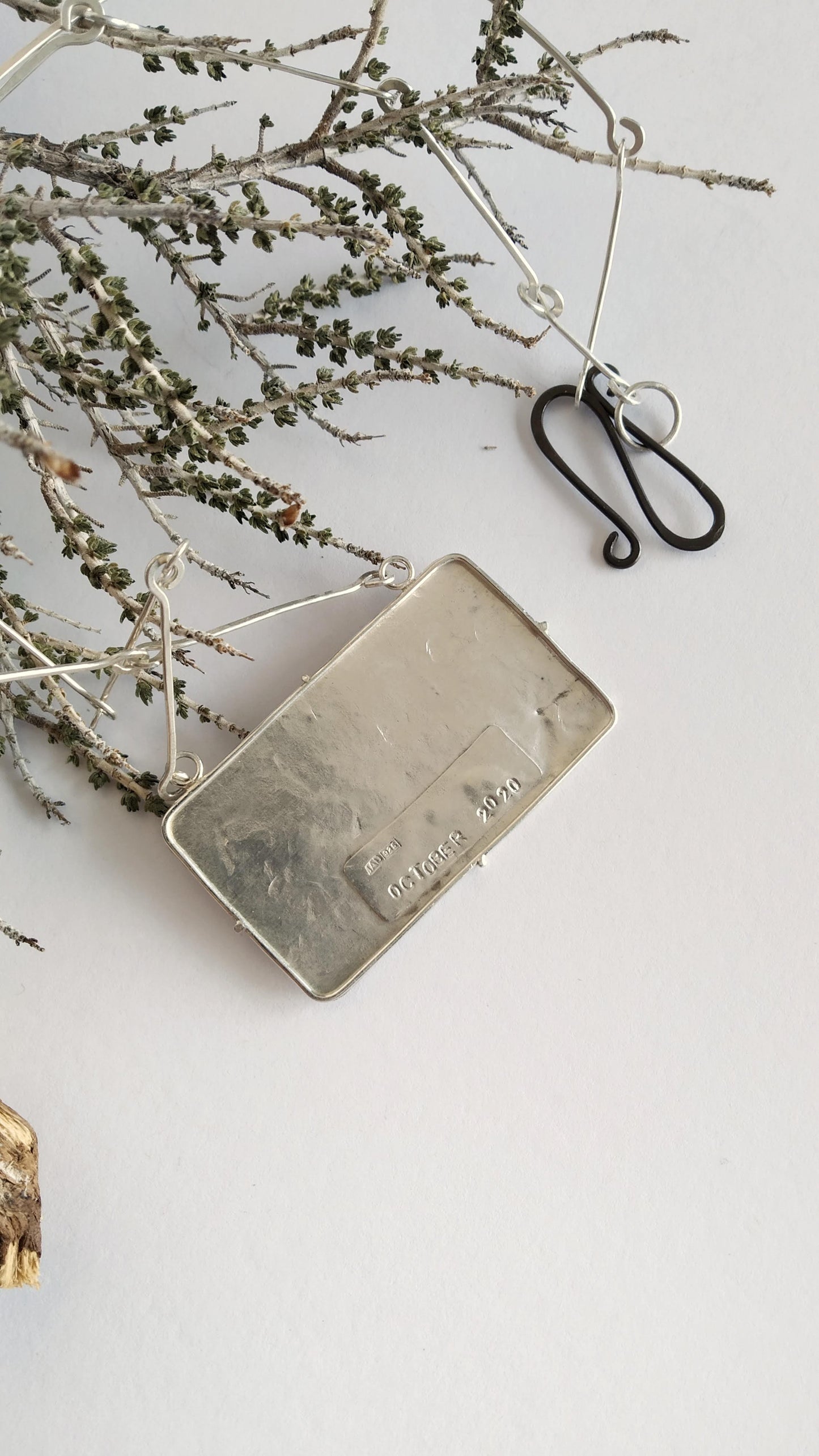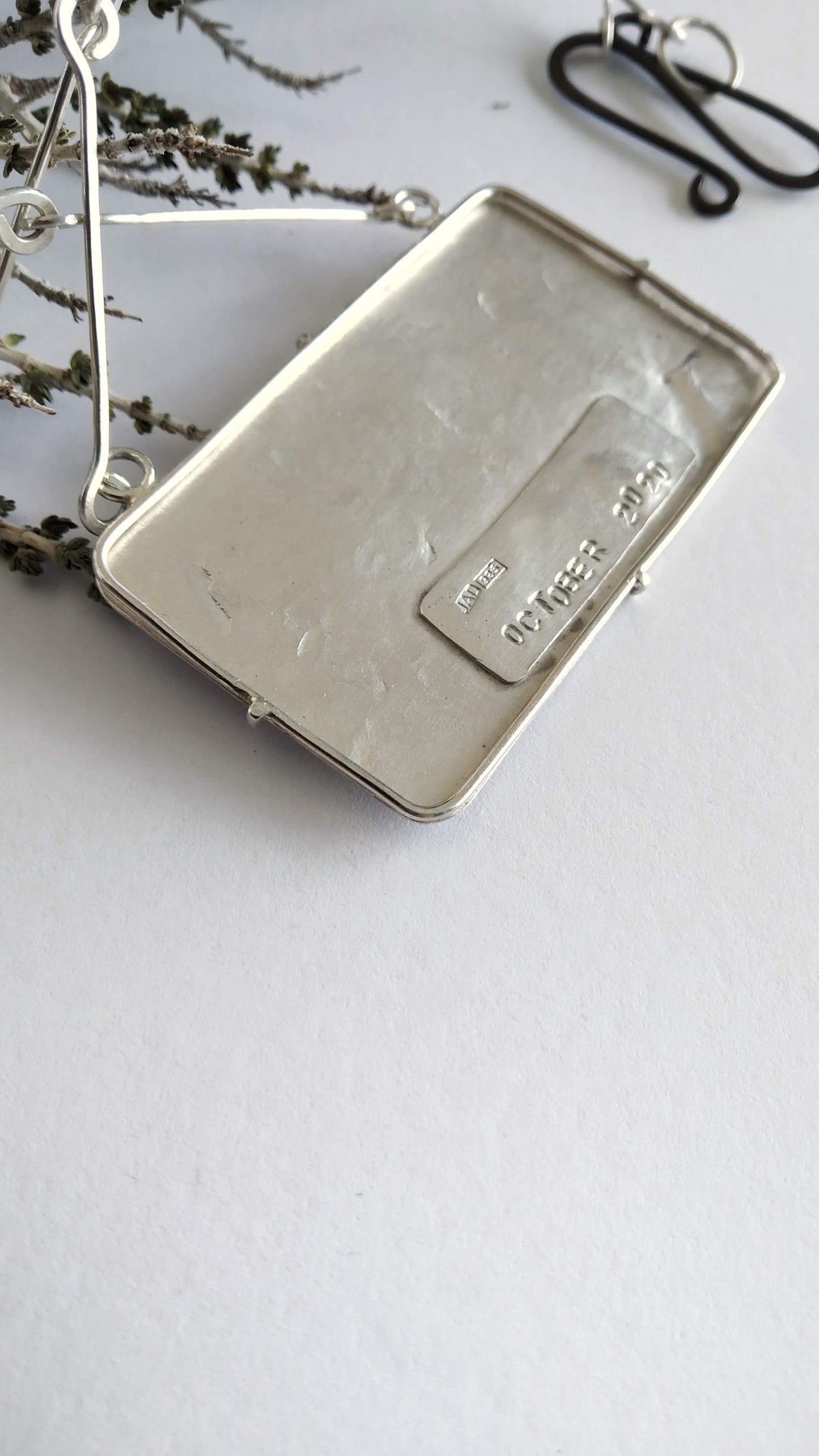 Subscribe to our newsletter
Once a month, we will share stories of creativity and hikes, thoughts and experiences. New things that we made and - every now and then - some special offers for those who love our jewellery and textiles.