JAD
Regular price
Sale price
€85,00 EUR
Unit price
per
Sale
Sold out
The MOVE 3 round ring is a simple yet unusual cocktail ring. Its neat design has all the characteristics of our latest pieces: round shape, irregular, rust-like surface finishing, durability, and flexibility of use.  
We made it in our artisan workshop using recycled silver. This MOVE 3 ring has a slightly whitish surface that we have protected with a special treatment. Although resistant, it will gradually change through time, becoming more shiny. Metals seem to be immutable but they naturally change when used. 
The ring is adjustable and will follow the changes of your hand for many years. It fits from a 6.5 to a 13.5, but you can order us a different size, just by dropping us a line.
We protect our rings against darkening but like all silver jewelry they may tarnish, especially if left unprotected when not used (better keep it in a box or in a cloth bag). If necessary you can easily clean your ring by delicately rubbing it with a polishing cloth. You can also rub it with a dump pinch of bicarbonate of soda, then rinse and dry. Don't use this method on other jewelry unless you are sure it is appropriate.

Like every piece that we make, this ring is completely handmade. Each piece has its unique, small differences and is made to last for a long time. 

We only use recycled silver, to reduce the environmental impact of our work and for ethical reasons. Recycled silver has exactly the same characteristics and value as mined silver but it is obtained from old jewelry or silverware. From our personal point of view, it adds value to the jewelry we make.
If you fancy, take a look at the frosted version, same shape, just a different finish.
We send this ring by Registered Mail within two days after your order.
Details:
Made of recycled sterling/925 silver
Size: fits from a 6.5 (13) to a 13.5 (23) but you anyway need to order your size.
Disk diameter in.1.38 (cm.3,5)
Custom duties are not included. Extra UE customers may have to pay local duties.
Share
View full details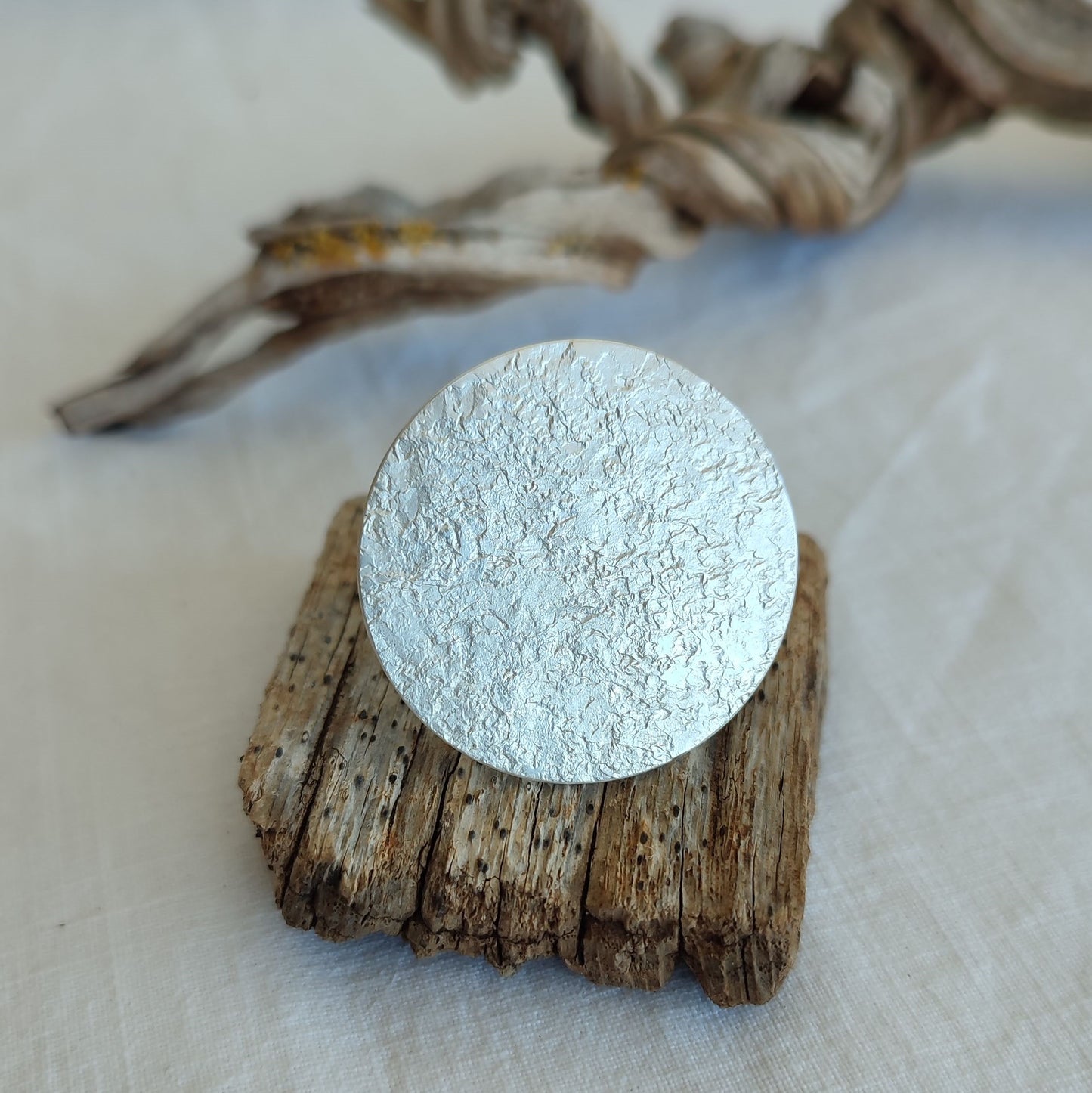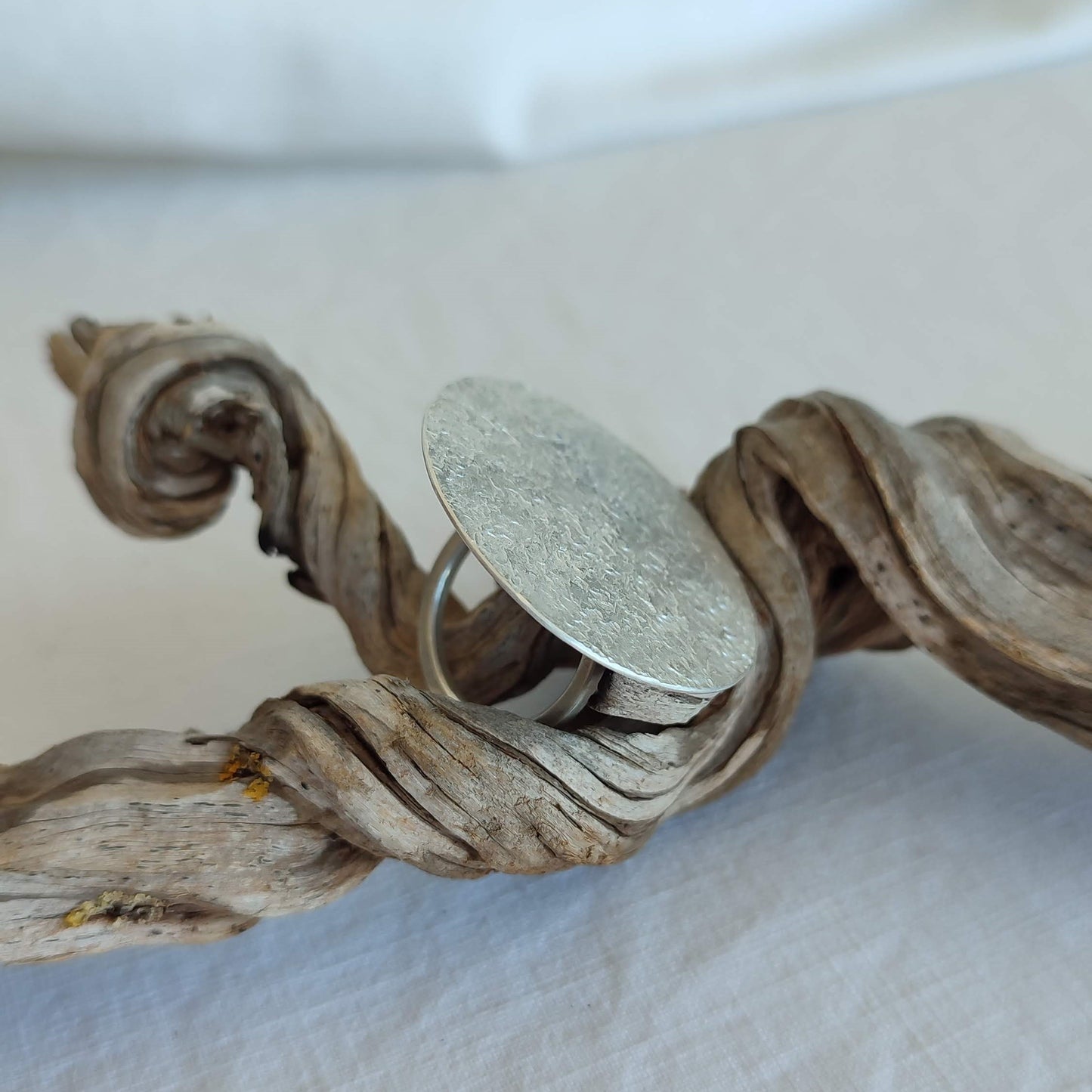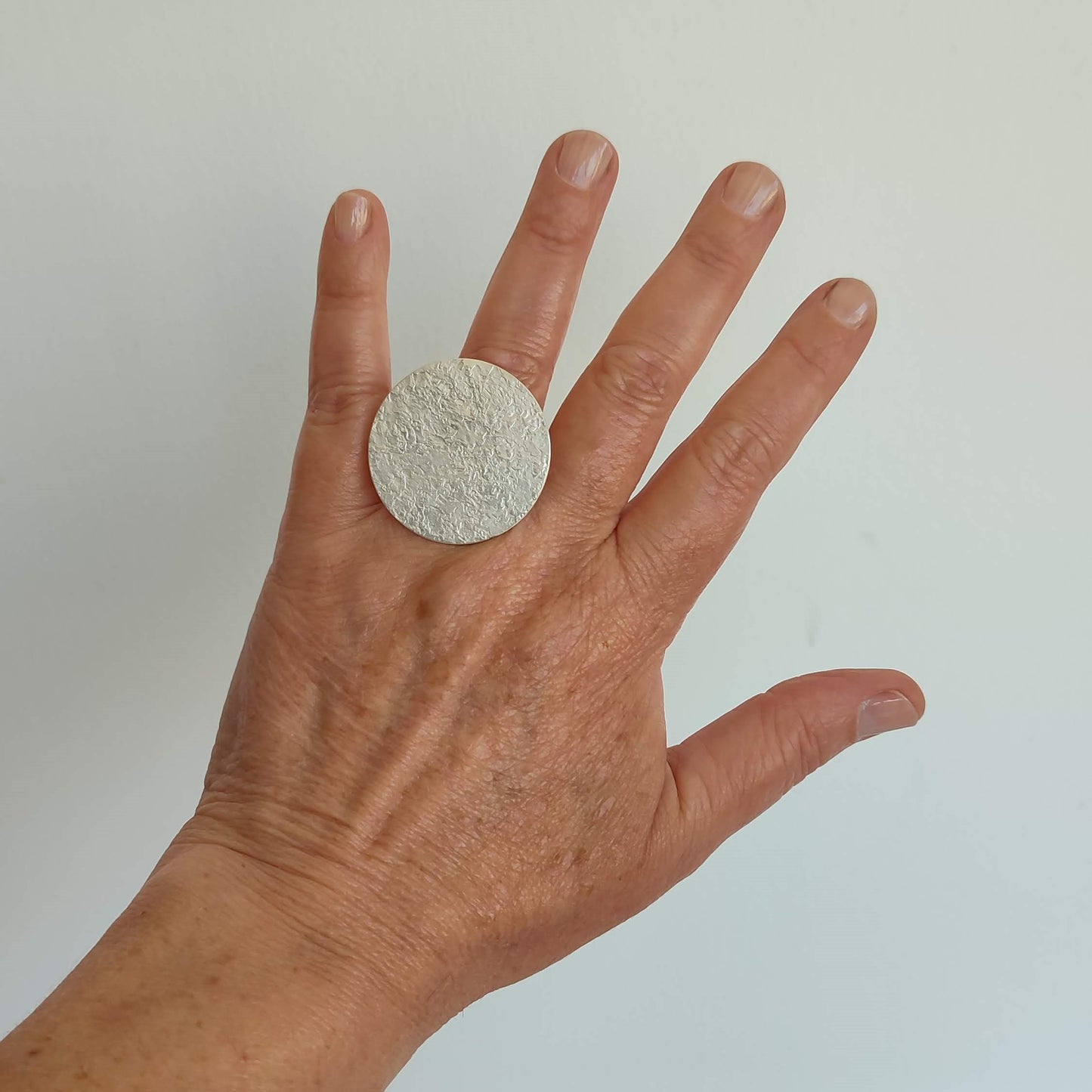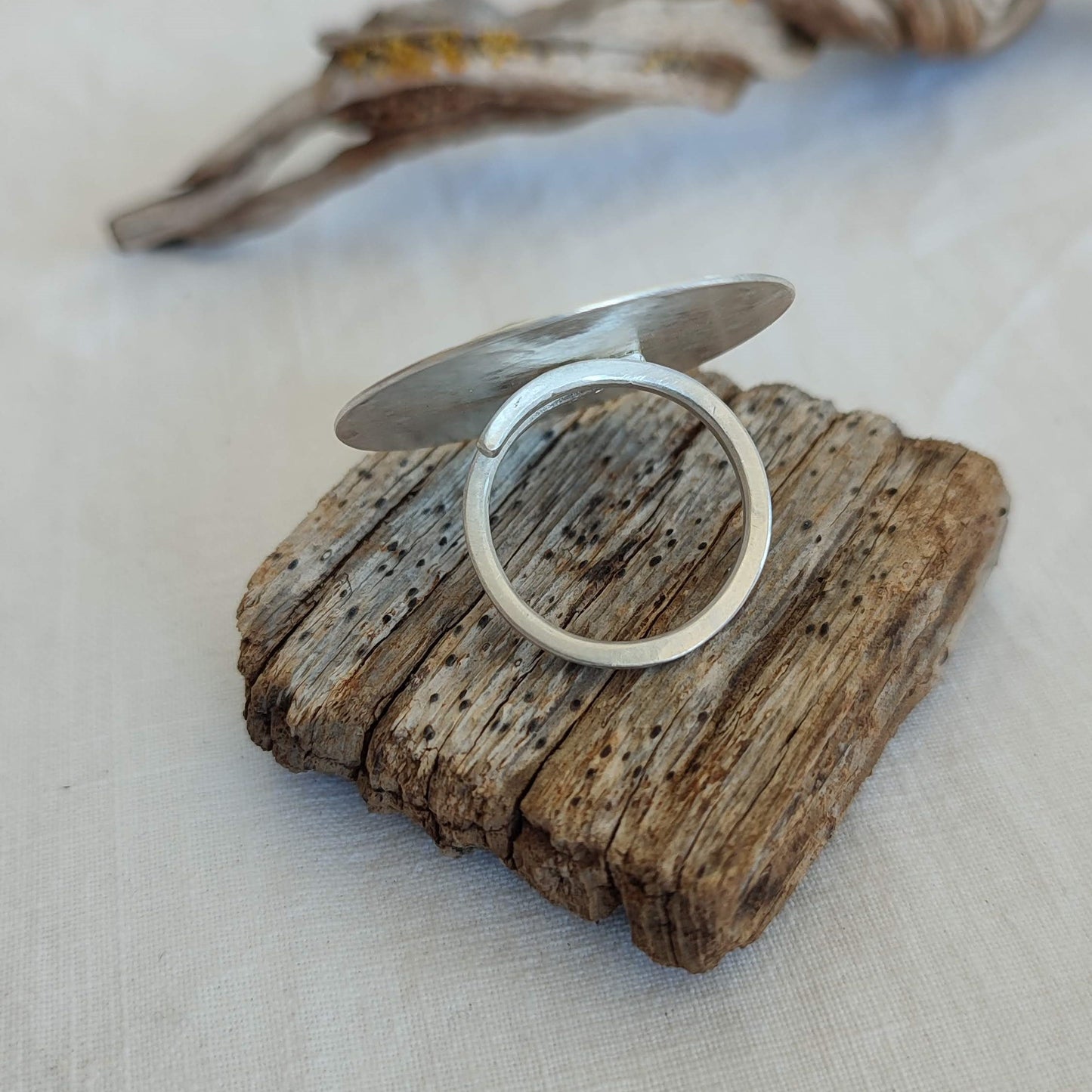 Subscribe to our newsletter
Once a month, we will share stories of creativity and hikes, thoughts and experiences. New things that we made and - every now and then - some special offers for those who love our jewellery and textiles.